Welcome to Hart
Agricultural research and extension since 1982
Hart is South Australia's premier agronomic field site, managed by farmers and industry professionals to provide independent research that is timely, relevant and unbiased, as well as cutting edge and innovative.
Located between Blyth and Brinkworth in South Australia's Mid-North, Hart is situated on 40 hectares owned by the Hart Field-Site Group Inc.
Hart's event calendar begins with our annual Getting The Crop In seminar (March).
Our research program is then show-cased on site at our Winter Walk (July), main Field Day (September), and at our Spring Twilight Walk (October).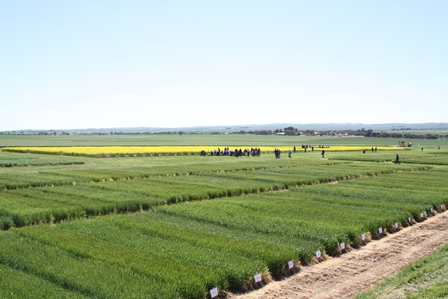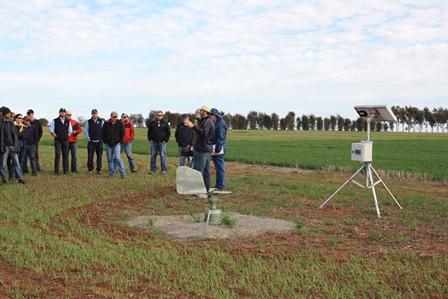 ---
WHAT'S NEW?

2017 REGIONAL INTERNSHIP IN APPLIED GRAINS RESEARCH - applications are now closed
Watch this space for an announcement about the successful applicant very soon!
Getting The Crop In seminar - March 23rd
Full program details to be released soon so for now you only need to save the date.
To be followed by GRDC's Farm Business Update for Growers.
Hart long-term SEEDING SYSTEMS trial - a summary of 16 years of research
"Sixteen crops later this trial has remained one of the most popular in our program." Hart vice-chairman Justin Wundke.
Get your copy of this full colour, comprehensive booklet, including five very different farmer stories, when you attend the Hart Spring Twilight Walk on October 18th or download it here: HART LONG-TERM SEEDING SYSTEMS TRIAL
Your feedback
We've just undertaken a review of our 5 year strategic plan and one of our focuses for the next 12 months or so will be on you - to make sure we're meeting your expectations and delivering exactly what you need from us. We'll be providing opportunities for you to tell us what you think we do well, what you think we need to do better and what you think we've missed altogether. If you already have some thoughts you'd like to share we'd love to hear from you - all feedback will be greatfully received. PROVIDE FEEDBACK
Search the Hart website
Have you noticed the new search bar at the top right hand side of our website? We hope it you'll find it useful, particularly if you're researching trial results for a particular topic.
Social Media
You can find us on Facebook and Twitter. Click on the icons below.